The De la Haye Ensemble and Toccata Classics will release the very first volume with chamber music by Joseph Ryelandt, of what will be a series.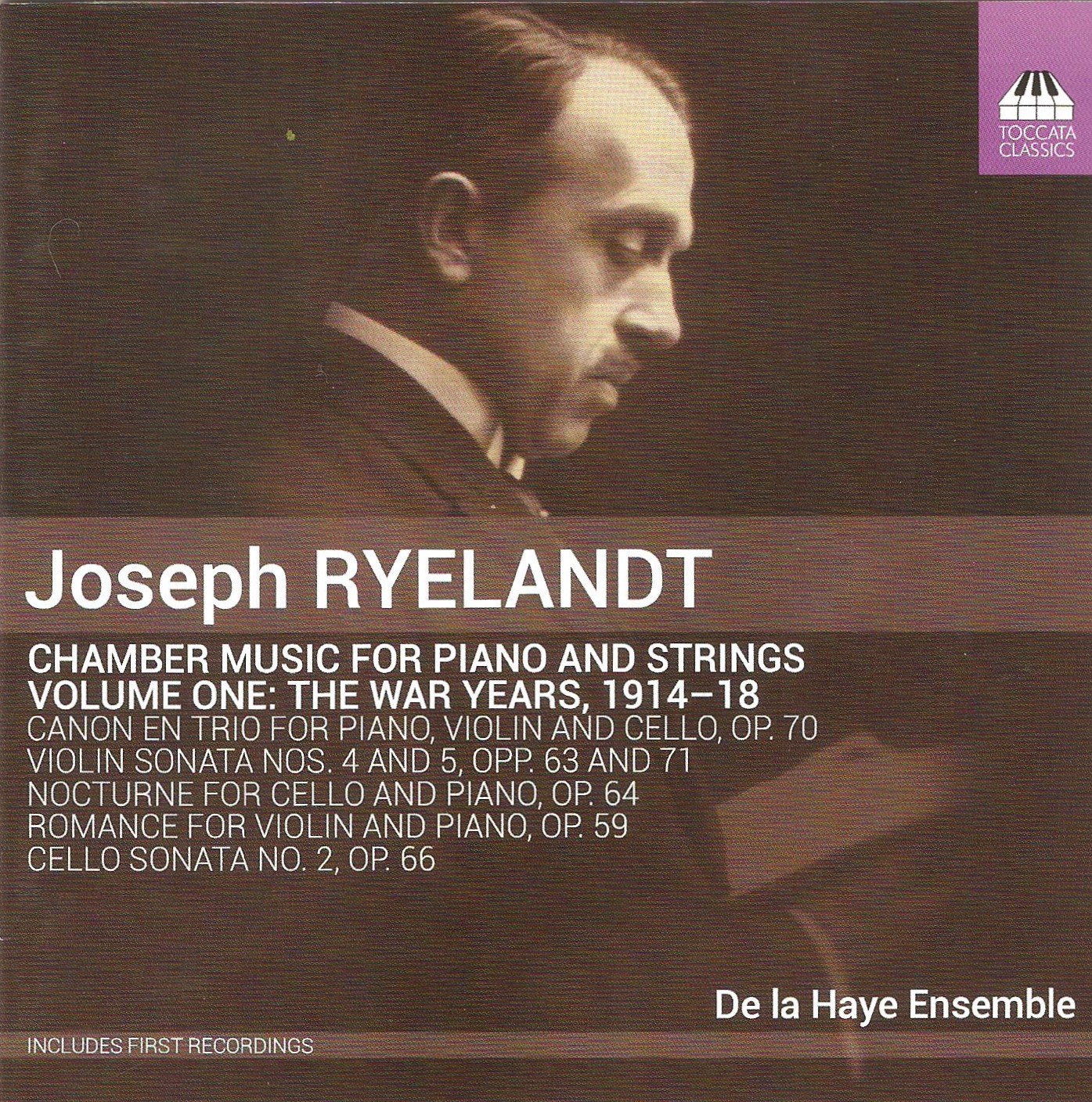 For Klassiek Centraal, Tim De Backer wrote about this:
Actually this is an exceptional disc. You notice that immediately on the cover. Includes first recordings, we read in the bottom left corner. And indeed: the recordings of Joseph Ryelandt's music can probably be counted on one hand. With this CD, both Toccata Classics (www.toccataclassics.com) and the De la Haye Ensemble (www.delahaye-ensemble.be) want to change that. The London label aims to bring […] neglected treasure to the public waiting for the chance to hear it, and immediately plans a series of publications on this forgotten Bruges composer. […]
The three sonatas on this album are all worth discovering, even though they have barely been able to prove their historical validity during the past century. The ingenious fifth violin sonata in particular leaves a compelling and robust impression. The opening bars, resonated with aplomb by Meuris, immediately grab you by the scruff of the neck. Cammaert's entry is certainly not inferior in vigourous commitment. […]
In any case, the center of gravity [of the second cello sonata] lies in a fascinating middle section, which, through the tempo variations, appeals to the alertness of both tenors. Together with his companion, Meuris succeeds in conveying the different characters of this movement with great conviction: above all solemn, but also stirring and even just as remorseful. De Vos intones at all times, without falling into unnecessary finery, and lets his cello sing and lament beautifully.
Composer Frits Celis about this:
I listened to the CD recording with work by Joseph Ryelandt, realized by the De la Haye Ensemble, very carefully and fascinated. Each of these compositions is certainly worthy of such an appreciation: it is always the case with scores that testify to a distinct sense of subtle expression. Moreover, it is always about tightly built romanticism, occurring with a classical slant; from that perspective his oeuvre is somewhat related to that of Johannes Brahms. This is also one of the reasons why I in turn liked to conduct his opera Cecilia and his Fifth Symphony so much at the time. The De la Haye Ensemble always interprets the presented works with passionate inspiration, refined phrasing and distinguished sounding lyricism. The fact that we have given those so rarely performed compositions a new chance means a real pioneering act!
Joseph Ryelandt: Cellosonate Nr. 2 op. 66, 1917, deel 1 en 2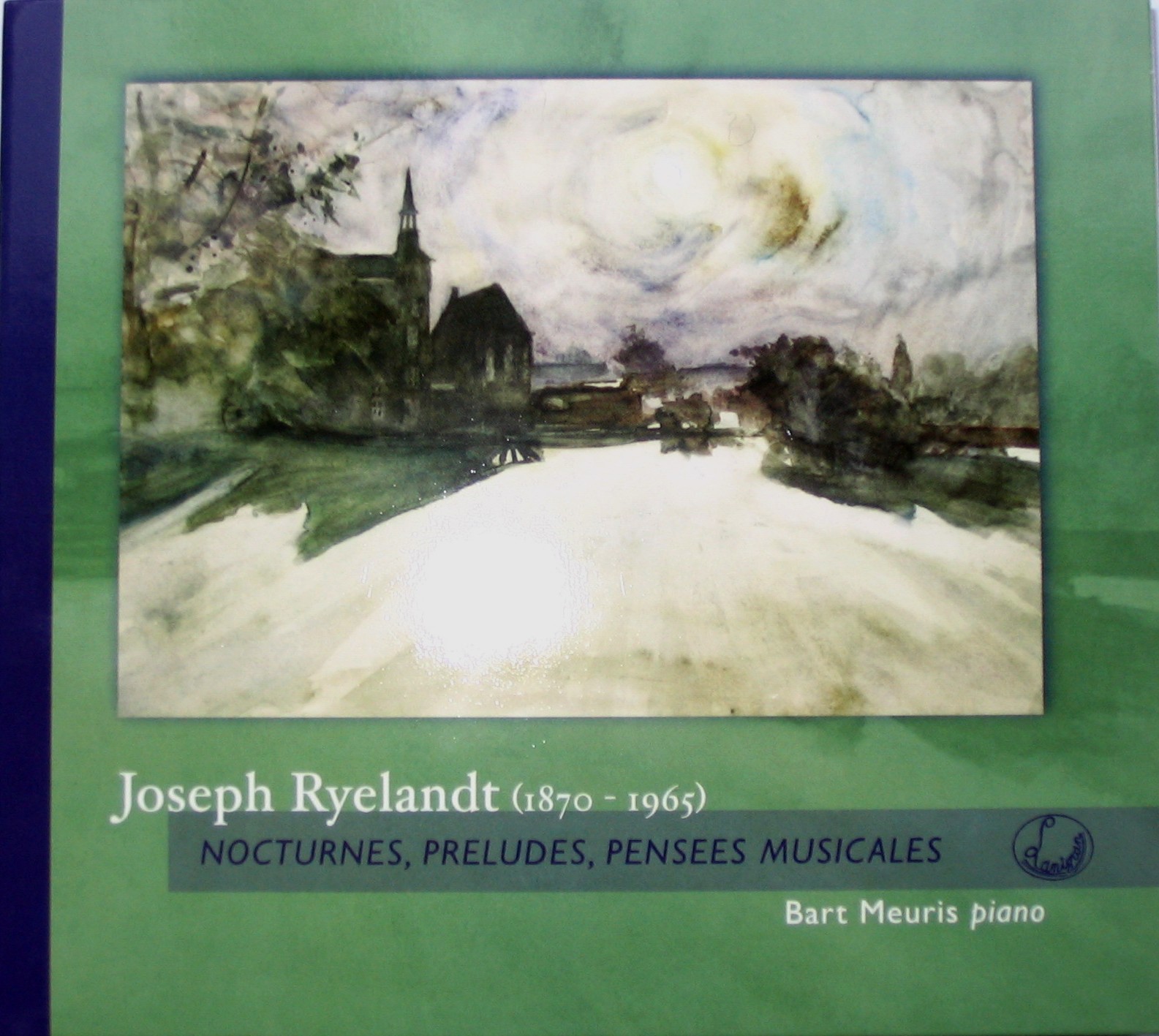 In 2007 the recording was released with Nocturnes, Préludes and Pensées Musicales by Joseph Ryelandt, by pianist Bart Meuris. The titles alone show that the composer belonged to the Flemish French-speaking bourgeoisie, which produced many excellent authors: Maurice Maeterlinck, Georges Rodenbach and Emile Verhaeren. In Meuris's performance, Ryelandt reveals himself to be a composer of great class who writes thoughtful, almost mystical music and continuously explores the boundaries of his melodic material. This results in our intimate piano work of European quality, of a versatile harmony and grace, ever changing, never boring. Ryelandt's work really flourishes in this rendition. (Jo Cornille)
Joseph Ryelandt: 4ème Nocturne pour piano op. 93, 1929
Contact:
If you are interested in these recordings, send an email with name and address to meuris.b@skynet.be.
The price is 14 € + shipping costs.